We make your home
fresh and clean
in an easy and safe way
with innovative products
Our Company
About us
We are an innovative, expanding manufacturer of liquid laundry, cleaning and detergent products. We produce universal cleaners and specialised products (descalants, WC-cleaners, ambient fragrances and chlorine-based products) for the various applications and sales sectors of our customers. Whether retails brands or manufacturers' brands, products for consumers or for industrial clients, our extensive range has the right cleaning product for every purpose.
The big picture
Messing und Keppler has been part of Buck corporate group since the beginning of 2013 buck-group.com.
Cooperation from A to Z
Throughout the entire process, our priority is implementing cooperation through partnership. Our range of services encompasses all stages of contract manufacturing, from procuring materials and preparing the basic mixtures, all the way through to shipping the finished, fully-packaged goods. In addition, selective contract manufacturing options are available for individual areas, such as mixing, filling and packing.
our mission statement
our values
Our development approach incorporates environmental and societal considerations.
Sustainability is important to us.
We treat one another with respect and take a constructive approach.
We encourage the continued professional development of all employees.
We act in a socially responsible manner and ensure good working conditions across all divisions.
Our success is attributable to all of our employees.
Our responsible economic approach secures our future.
our guiding principles
We are a reliable partner for our customers across the globe.
We develop innovative product ideas for, and with, our customers.
We manufacture high-quality products based on our longstanding experience.
Our focus is on premium products for niche markets.
We act quickly and flexibly in a chain organisation.
Our strength lies in the variety of solutions and services available within our corporate group.
our group
The companies within our group develop and produce detergents and cleaning products as well as air fresheners. Within our organization we employ more than 200 people at the locations Herrenberg and Lemgo (Germany), Chur (Switzerland) and Istanbul (Turkey).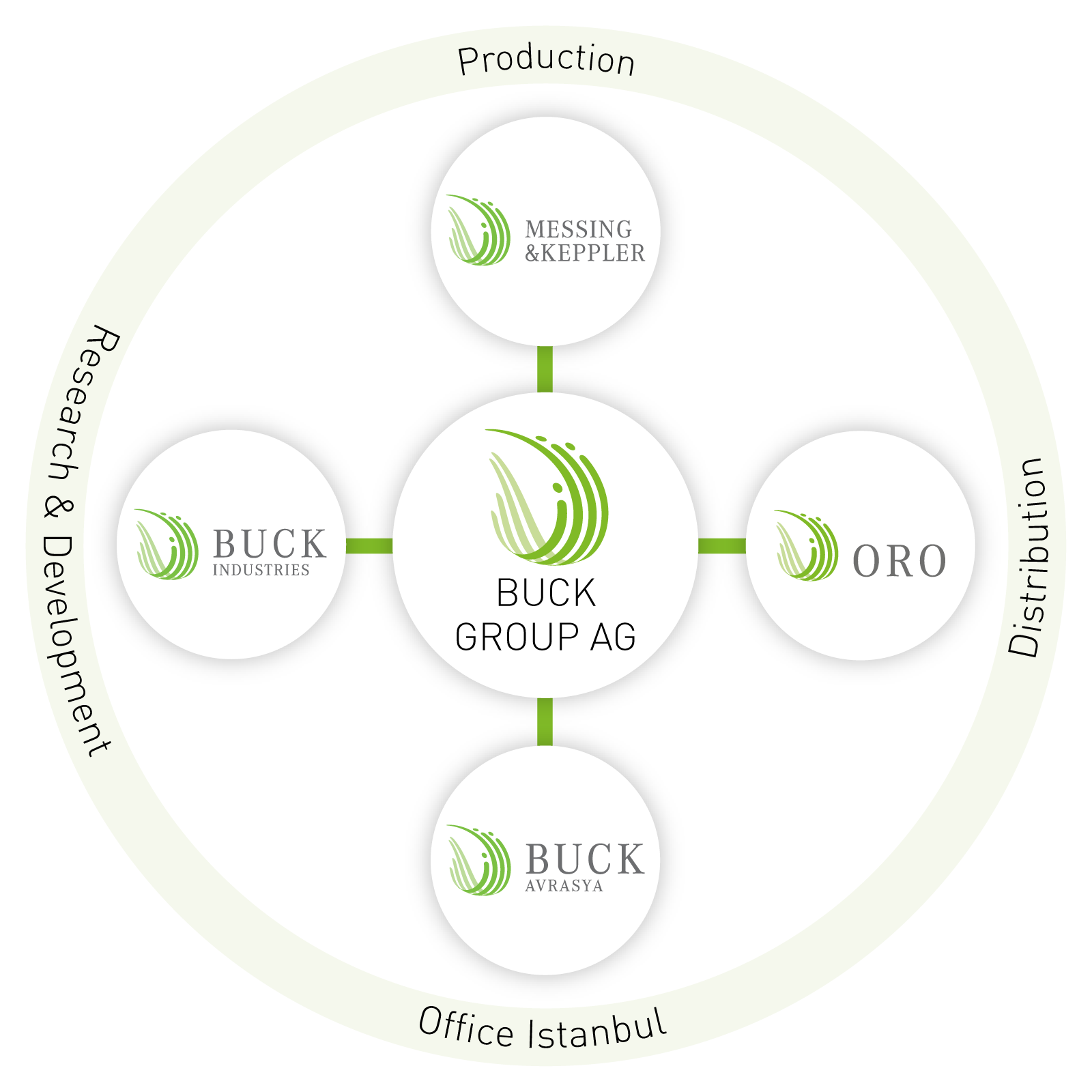 range of products (excerpt)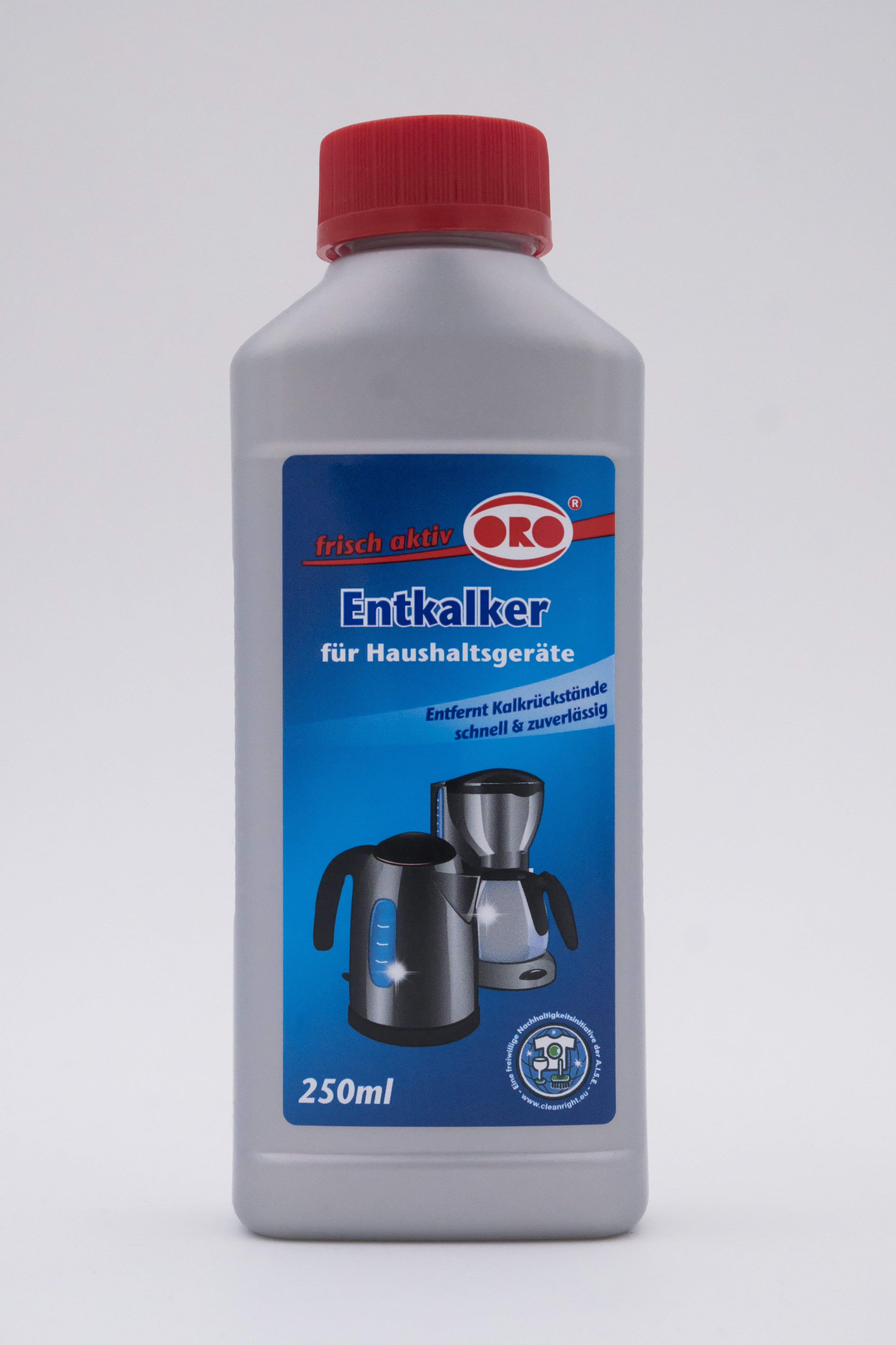 Descalants
For the safe and thorough removal of limescale from household appliances such as filter coffee and espresso machines, fully-automated coffee machines, pad coffee machines, kettles, hot water appliances and egg boilers. Removes even heavy limescale deposits first time. Regular use ensures optimal performance of appliances, prevents unnecessary energy wastage and helps ensure that appliances perform perfectly, helping to extend their useful life.
Available Options
The product is available in various formulations and weights in containers ranging from 250ml to 1 litre in size. The product can be based on organic or non-organic acids or a combination of both. Appliance-specific solutions are possible. To protect the working parts in the appliances, special additives can also be added. WC-Cleaners
Our WC-cleaners effortlessly remove limescale, dirt and urine stains for hygienically clean bathrooms. Special formulations help counteract unpleasant odours and leave bathrooms smelling fresh and clean.
available variants
Available in various formulations, based on organic or non-organic acids or a combination of the two, as an alkali concentrate for surfaces sensitive to acids, as a liquid or gel with or without disinfectant properties to fight bacteria, mould and germs. Available in 500ml to 1 litre bottles.
ambient fragrances
Our air fresheners will fill your home with inspiring and refreshing scents. A number of the formulations can also neutralise unpleasant odours and provide lasting freshness for up to 8 weeks. Decorative ambient fragrance dispensers are available in a range of tasteful designs, which provide a pleasant, fragrant atmosphere. Also available with essential oil extracts and special formulas to counteract unpleasant odours. Depending on the version, scent is dispersed over a period of 4-8 weeks.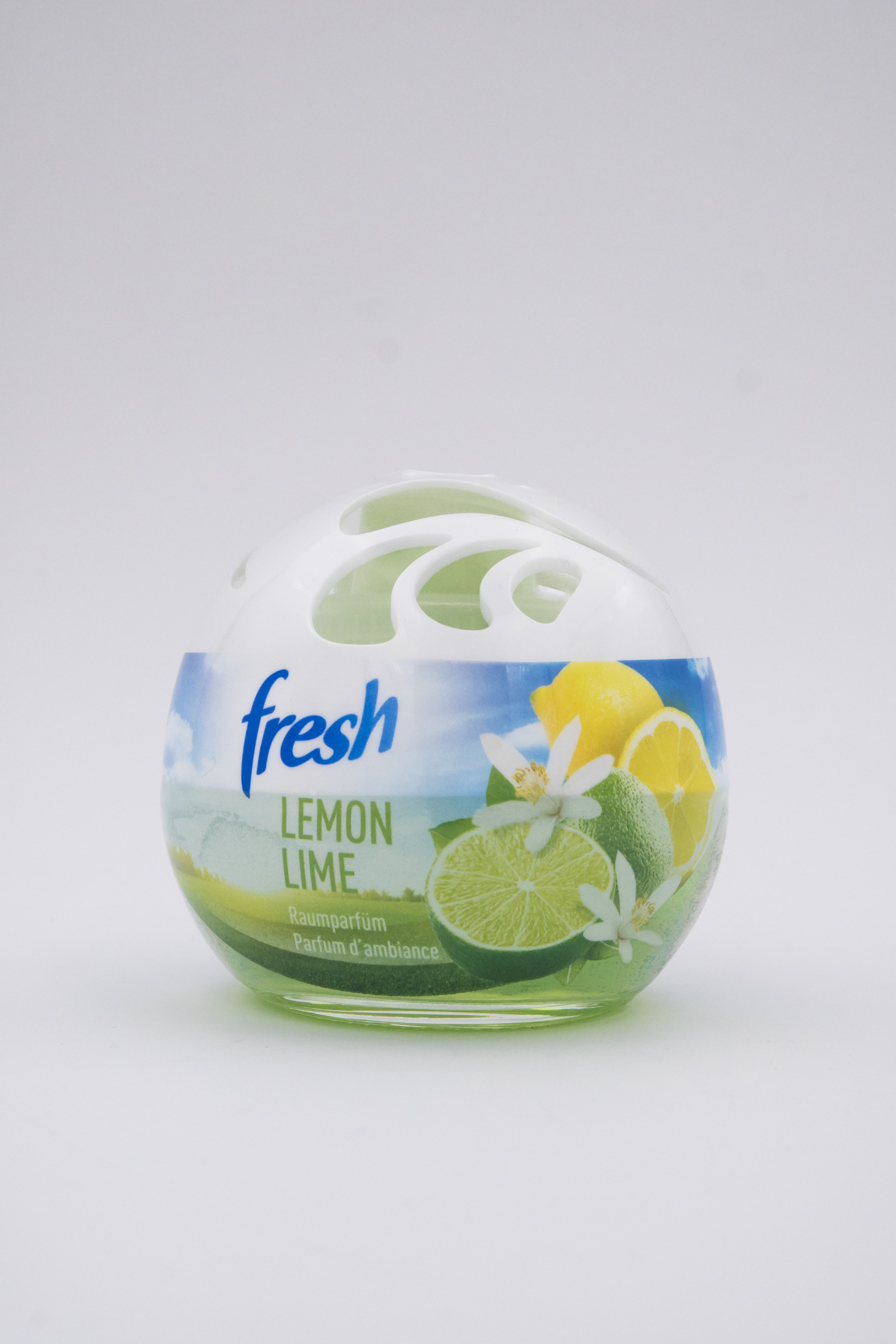 Ambient fragrances
Decorative ambient fragrance dispensers are available in a range of tasteful designs, which provide a pleasant, fragrant atmosphere. Also available with essential oil extracts and special formulas to counteract unpleasant odours. Depending on the version, scent is dispersed over a period of 4-8 weeks.
available variants
The product is available in a selection of formulations, colours, scents and containers, in bottles made of glass or plastic. The scent is dispersed through cored or fleece wicks, rattan or reed sticks with controllable intensity.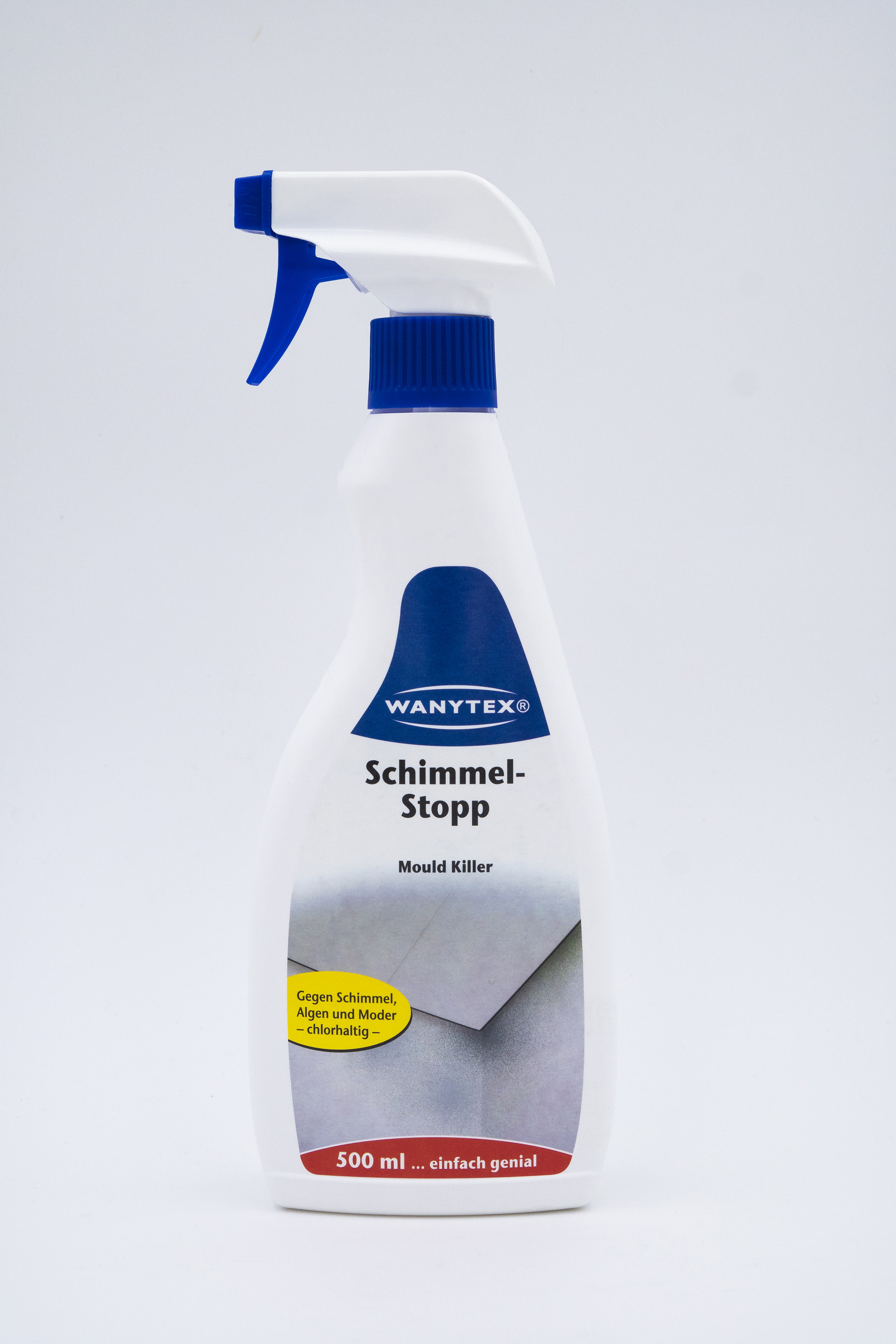 mould remover
Our chlorine-based products, such as WC-cleaners and mould removers, effortlessly and thoroughly remove mould, bacteria, mould stains and discolouration from grout, tiles, walls, shower units, WC- and washbasins. The active chlorine formula disinfects and prevents odours – for simple, hygienic cleaning. For tiles, walls, shower curtains, WC- and washbasins in WC, bathroom, cellars, etc.
available options
The product is available in various active, chlorine-based formulations, in bottles with either wash bottle closure or trigger spray bottles.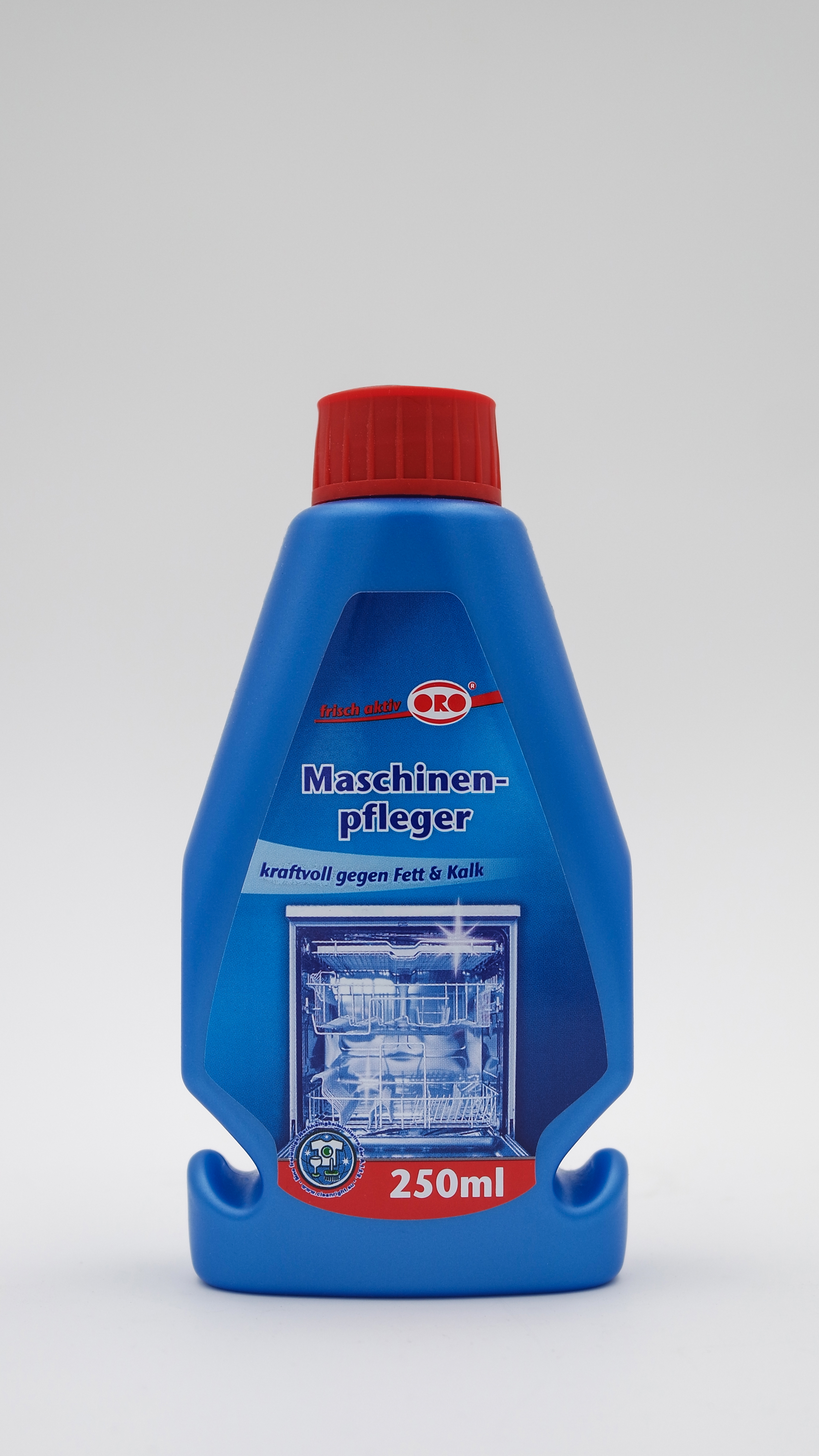 Machine care
Reliably removes fat and limescale deposits, as well as unpleasant odours from dishwashers and washing machines. Hygienically cleans and cares for dishwasher interiors and washing machine drums, tubing, heating elements, hoses etc. Reduces the likelihood of faults and expensive repairs and supports the longevity of appliances.
available options
The product is available in various formulations for dishwashers and washing machines, based on organic acids or a combination thereof, with or without the addition of special additives to protect the inner workings, with or without care components to clean and care for door seals.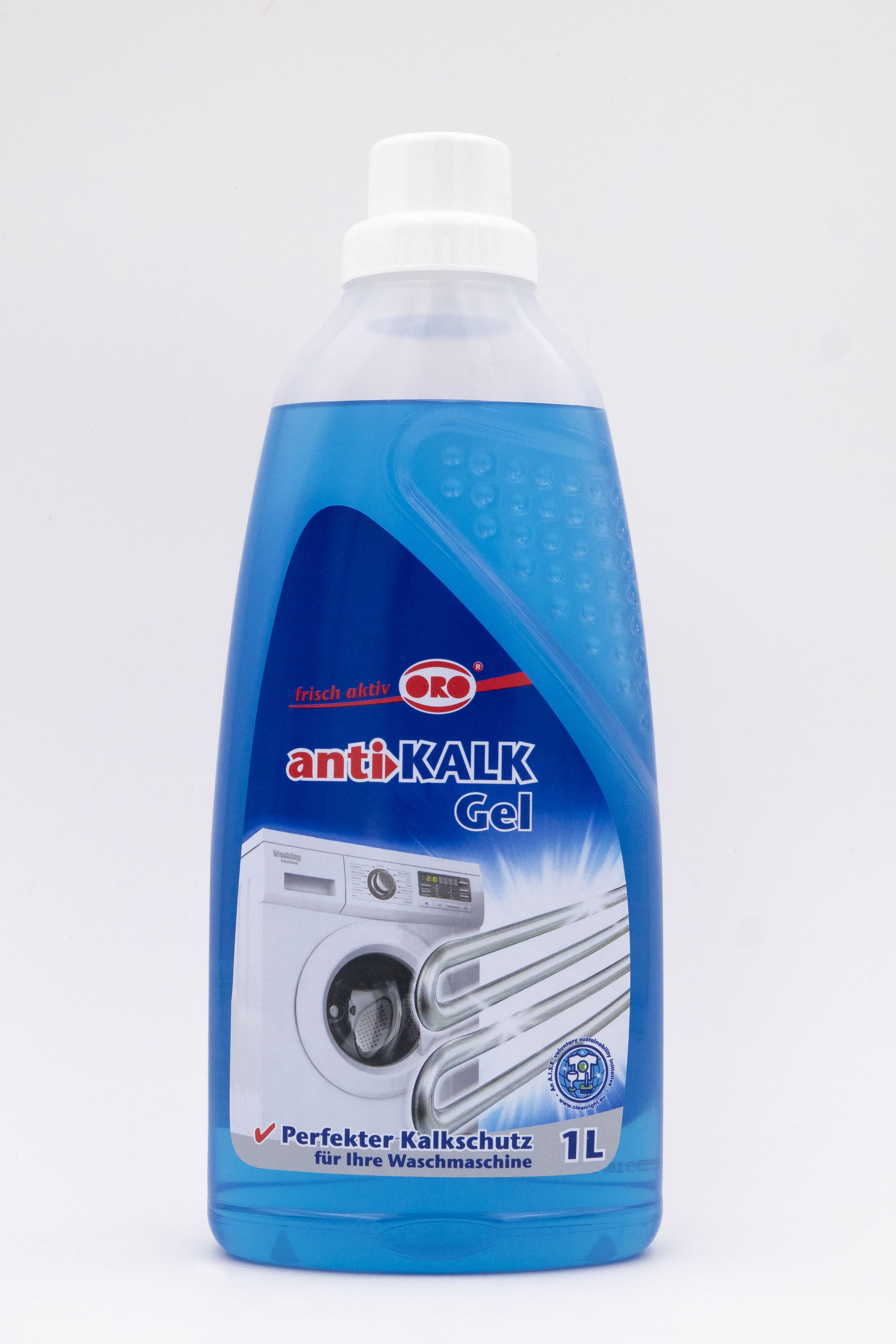 limescale protector
Perfect limescale protection for washing machines. Regular use helps ensure stable, optimum heating performance of the heating elements, saves valuable energy, time and detergent and ensures the proper functioning of the appliance, which extends longevity. Suitable for all washing temperatures and water alkalinity.
available options
Available in various gel-formulations, as a pure limescale protector as well as a combination product with antibacterial agents to remove grime, germs and bacteria.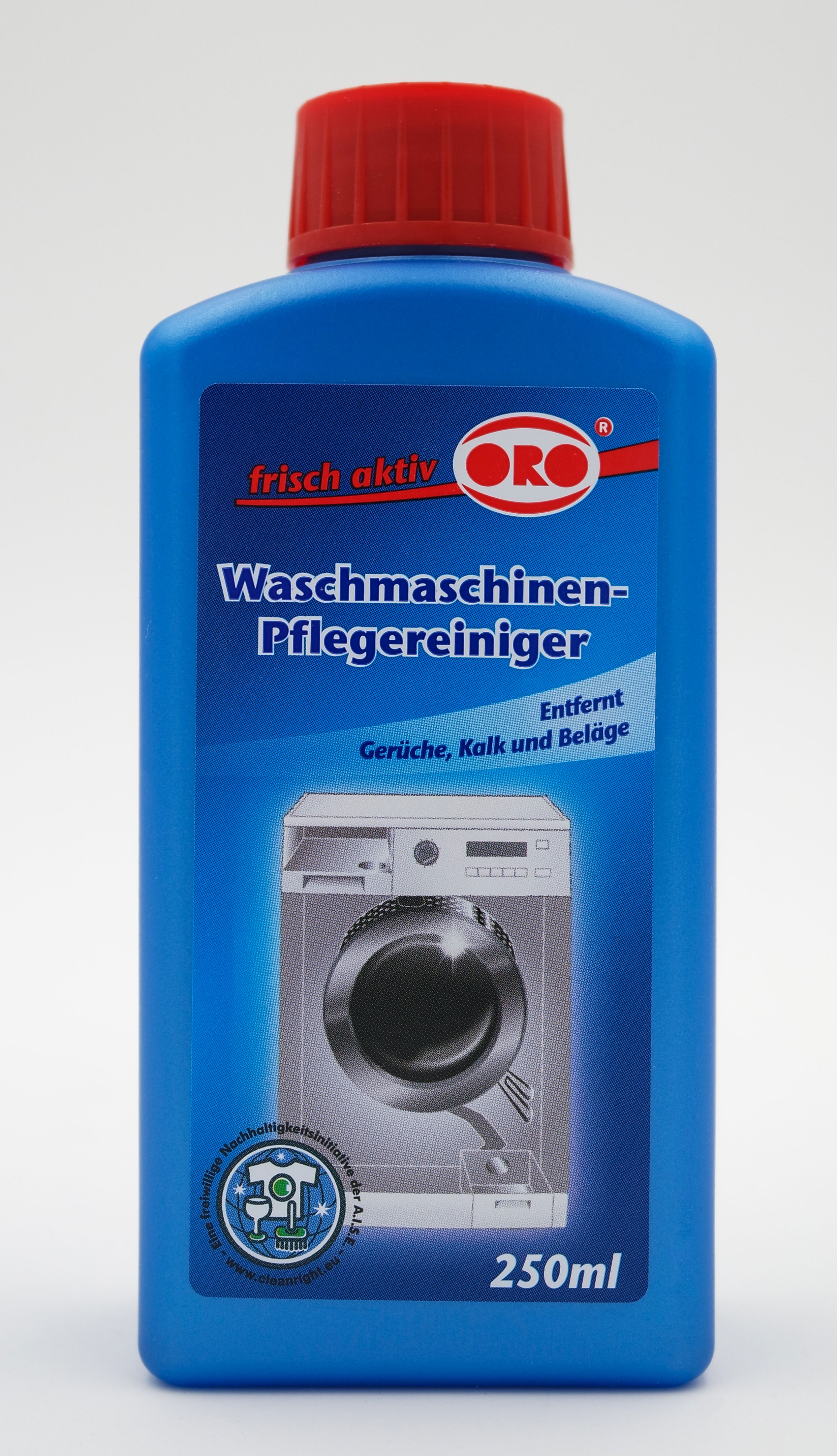 washing machine conditioning cleaner
Washing machine conditioning cleaner reliably removes odours, limescale and coatings from the drum, pipes, heating elements and other essential parts and ensures that your machine is hygienically clean and cared for. Insufficient washing machine care can result in unwanted deposits, odours and may impede the performance of the appliance.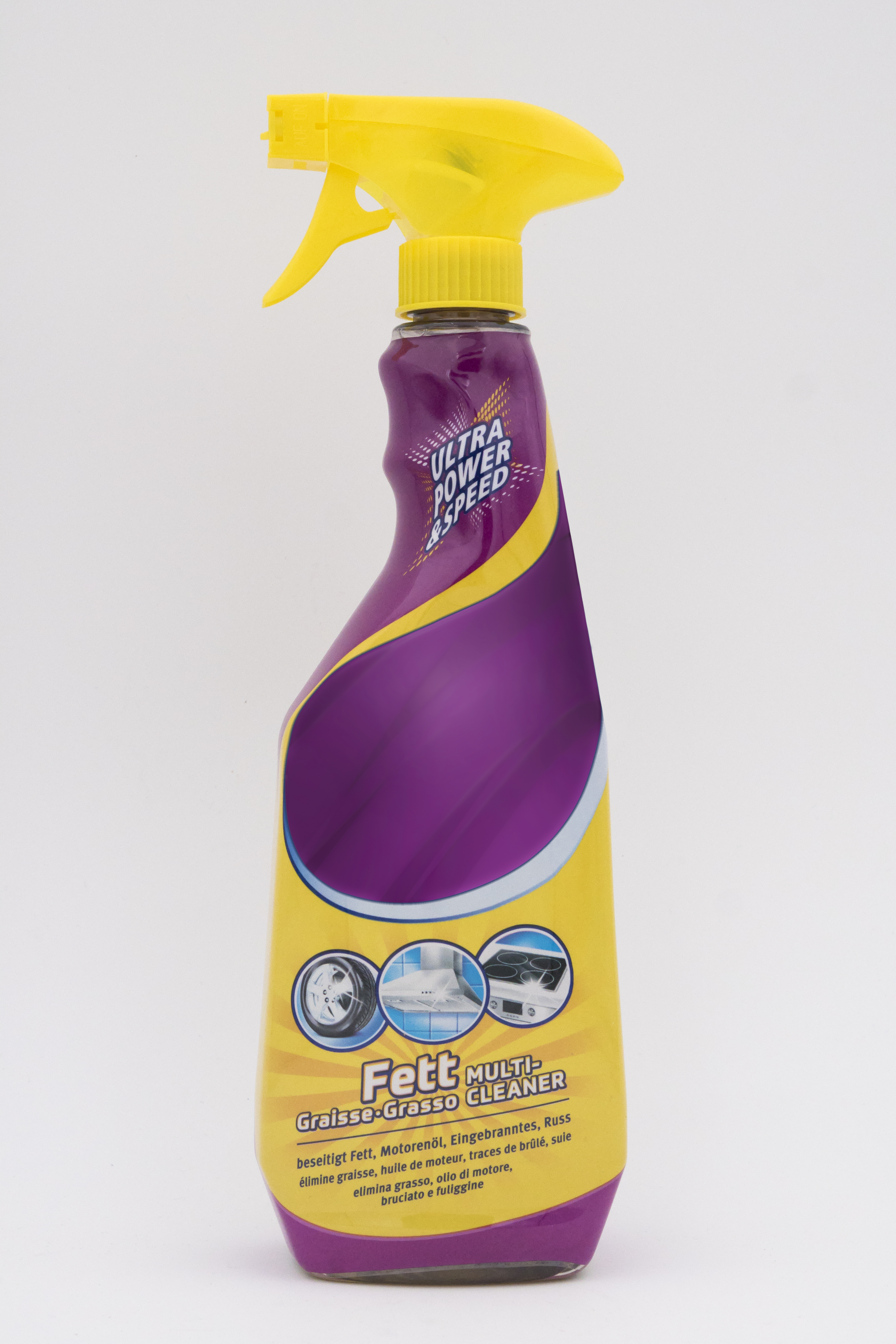 Degreasers
For the effective removal of fat, oil, baked-on stains etc. from the sink, cooker hood, stovetop, grill and other kitchen surfaces; also suitable for removing grease and grime from cars and bikes.
Available options
The product is available in various formulations, both in dosage-cap bottles and spray bottles.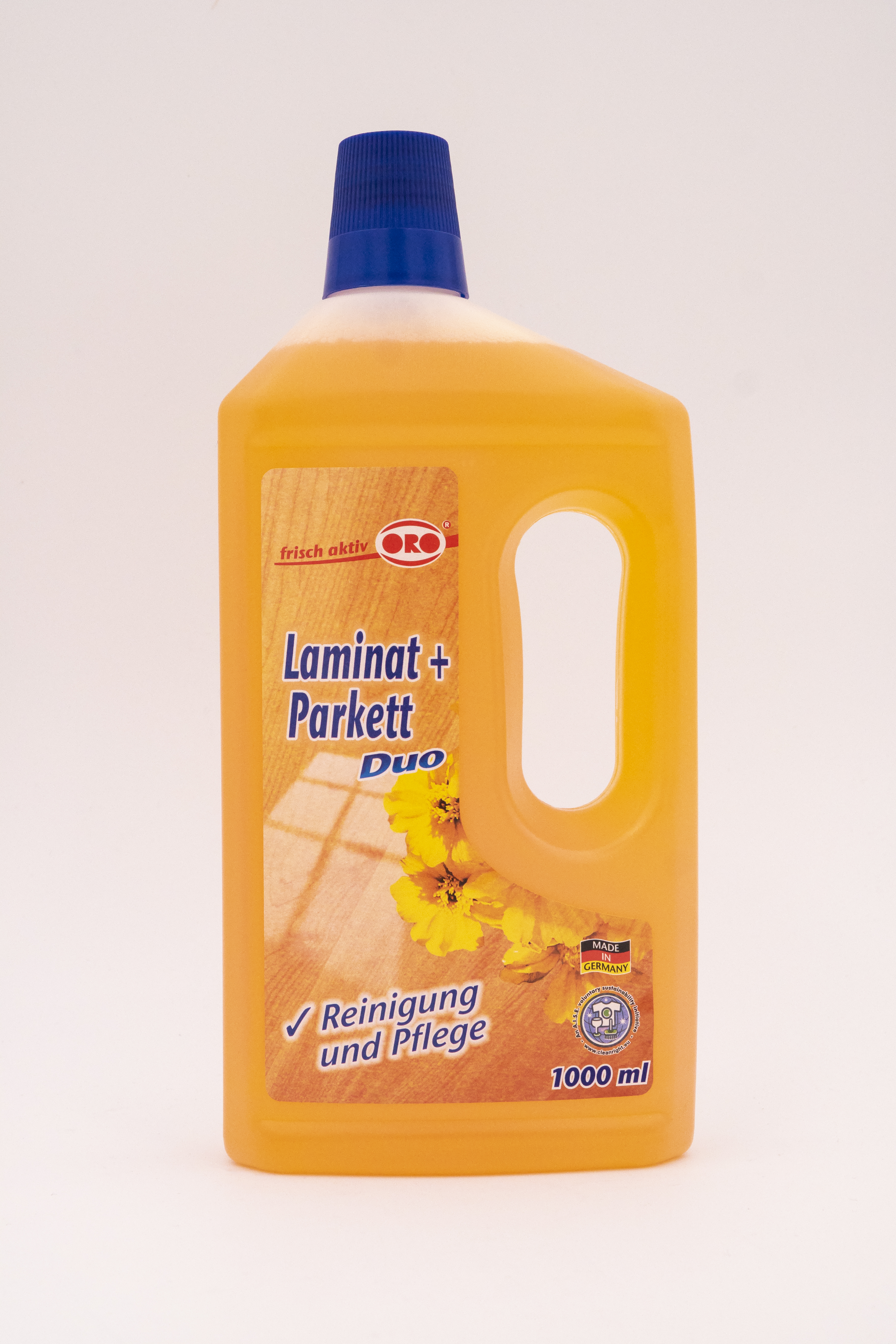 Floor cleaners
For the regular cleaning and care of floor coverings with caring ingredients using non-coating, water-soluble substances. For laminated and parquet flooring, stone, tiles, linoleum and specially designed coverings.
Available options
Available in various formulations, colours and scents, to suit different types of floor covering and the desired cleaning and care purposes.
Our performance spectrum
Our range of services encompasses the entire contract manufacturing process
Procurement of materials
Manufacture of basic mixtures
Filling basic mixtures
Packaging and packing
Shipping finished goods ready for sale
We are happy to handle the entire process, including the procurement of raw materials and packaging. Based on specific individual requirements, we can also facilitate selective contract manufacturing in individual fields, such as mixing, filling/labelling and packing.
Our team is specialised in the collaborative development and implementation of product ideas in accordance with customer requirements. Customer specifications are our benchmark and the driving force behind our work, always with the ultimate goal of product optimisation and innovation.
our services
mixing
Depending on requirements, we have a choice of stainless steel or plastic mixing tanks. These comprise both mixing containers and aggregates used exclusively for surfactant-free systems and batching tanks for the manufacture of viscous products. Based on requirements and the order volume, we can accommodate batch sizes of 100-10,000 litres.
filling
As a liquid products specialist, we are the perfect partner for everything from manual filling starting from lot sizes of 500 units, through to the fully automated filling of more than 3,500 units per hour. Our machines, developed using state of the art technology, accommodate filling volumes ranging from 25 ml – 5,000 ml, meaning we are perfectly placed to meet almost all requirements.
labelling / Sleeves
Where labelling is concerned, we have the resources to apply labels to one, two or three sides of the selected container. Alternatively, we also offer round labels and lid labels.
In addition to traditional labelling processes, we have also been using sleeve technology for several years, with a special steam tunnel to ensure high-quality film shrinking.
packaging / packing / commissioning
Depending on the lot size, packaging is carried out either manually or using automated packaging machinery. On request, we can also pack sets of articles and seal several product containers or combinations of containers and accessories together using shrink-wrap to create a single sales unit.
Logistics / shipping
On request, we can also handle Europe-wide logistics for product shipping and can even take care of all requisite customs documentation. Depending on the volume, products can be shipped either via parcel service or a shipping agent. On request, we also offer direct shipping from our warehouse to your customers, carried out without any mention of our company name.
our development
Together, we can help you develop the ideal product for you and your customers. Our performance and capacity are built on state-of-the-art machinery and the expertise of more than 100 skilled members of staff provide the foundation of our success. When developing products, we always examine aspects such as effectiveness, toxicology, ecology and economic efficiency. This applies both with respect to formulations and packaging evaluation. In addition to product development, we can also assist with all aspects of product safety and labelling, as well as compliance with official reporting duties.
Company History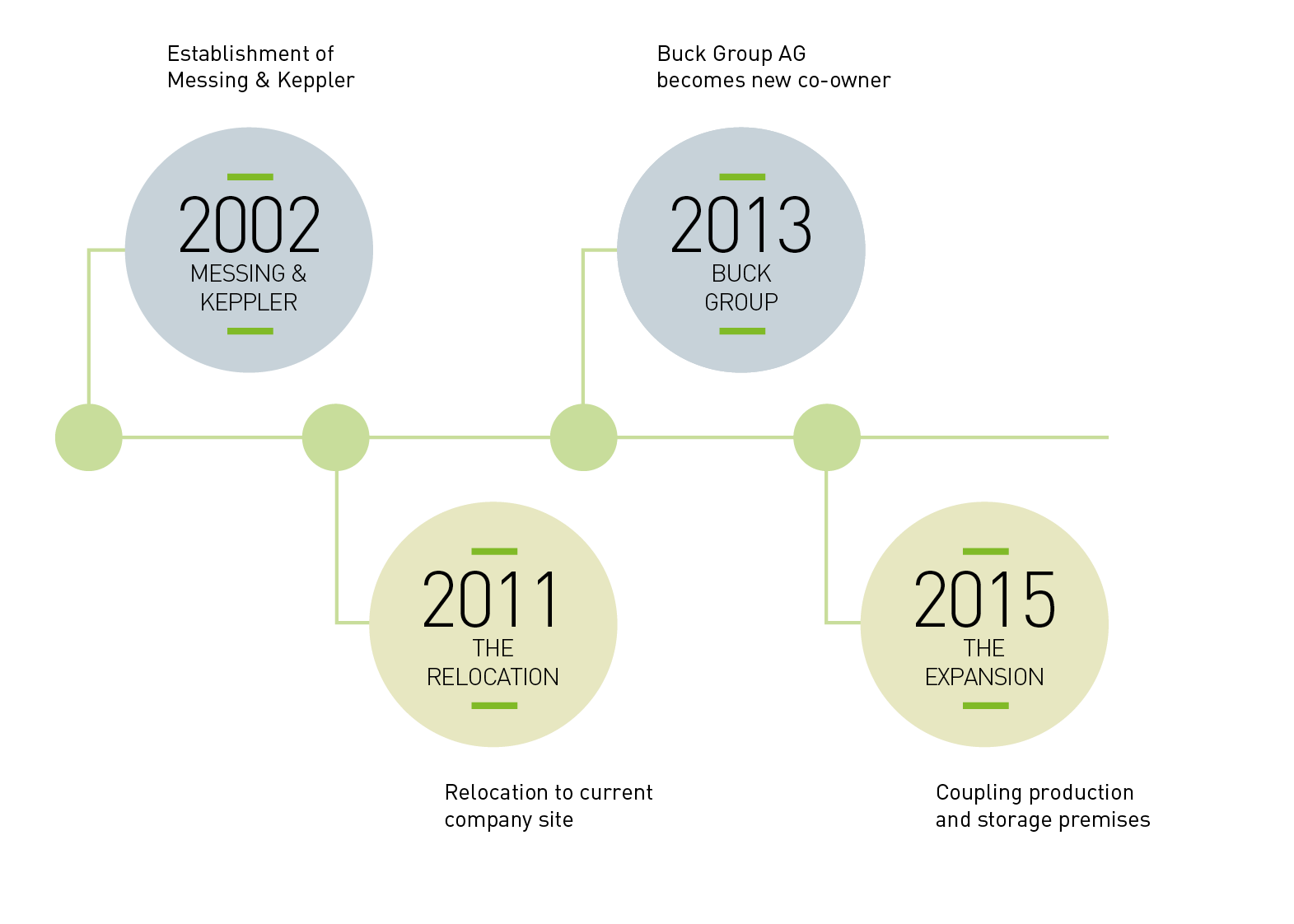 Quality and Sustainability
Quality assurance
Our integrated management system guarantees a consistently high product quality and safety. The regular evaluation and management of the environmental impact of our work facilitates the most environmentally-friendly and resource-efficient production. As a result, we meet the quality standards of DIN EN ISO 9001, the environmental aspects of DIN EN 14001 and EMAS as well as the product safety and hygiene standards of IFS HPC. Information on our environmental performance is included in our Environmental Policy. To obtain a copy of our Environmental Policy - digital or print - please give us a call or e-mail info [at] messing-keppler.de.
Our employees and the cooperation with our clients and suppliers on a partnership basis are crucial to the success of our Company and embedded in our Corporate Policy.
sustainability
To contribute to the continual improvement of the sustainability of manufacturing processes and use of washing and cleaning products, we are part of the voluntary commitment to the A.I.S.E. Charter "Sustainable Washing and Cleaning".
Product safety
On request, we can assist in product safety and labelling issues or with the submission of product reports to authorities. Services in this area comprise, inter alia:
Reviewing the classification and labelling of products pursuant to chemicals and biocides legislation
Reviewing which notices need to be stated on the container label based on the applicable legal provisions (e.g. Hazardous Substances Ordinance, Biocides Regulation, Detergents Regulation, Detergents and Cleaning Products Act, Pre-Packaging Regulation)
Preparing safety data sheets in accordance with the REACH-Regulation
Registering products with the Federal Institute for Risk Assessment of the Federal Institute for Occupational Safety
certificate Downloads
Your Carreer
Read on to find information about all of the positions currently available at BUCK Group AG. Please click to find out more!
Our vacancies (Lemgo / Bielefeld area)
Vacancies at BUCK Group AG
Contact
Production Liquid
Messing & Keppler Abfüllbetrieb GmbH
Im Hengstfeld 47
D-32657 Lemgo
Phone: +49 5261 28862-0
Fax: +49 5261 28862-10
info [at] messing-keppler.de
messing-keppler.de
Legal notice / Desclaimer
Messing & Keppler Abfüllbetrieb GmbH
Im Hengstfeld 47 D-32657 Lemgo Phone: +49 5261 28862 - 0
Managing Director: Thomas Schmitz
Commercial Registery: Local Court Lemgo HRB 3194 VAT-ID: DE 222334847
Responsible for the content: Thomas Schmitz info [at] messing-keppler.de
Concept: finkdifferent.de
Photos: Messing & Keppler, shutterstock
Implementation: cialog.com
Disclaimer
While the information provided by Messing & Keppler Abfüllbetrieb GmbH is created and compiled with the greatest of care, errors cannot be entirely excluded. We shall not be liable for damage caused by the use of erroneous or incomplete information, unless malicious intent or gross negligence can be proven.
We review the contents of all linked websites. To our knowledge, these websites do not contain any illegal, morally questionable or defamatory content. However, as we are unable to constantly review new content, we hereby expressly distance ourselves from any and all content that was subsequently amended or added to the linked sites.
Copyright
All content on this website is subject to copyright. The use hereof for commercial or other purposes is subject to the approval of Messing & Keppler Abfüllbetrieb GmbH.
Privacy Policy
1. An overview of data protection
General information
The following information will provide you with an easy to navigate overview of what will happen with your personal data when you visit this website. The term "personal data" comprises all data that can be used to personally identify you. For detailed information about the subject matter of data protection, please consult our Data Protection Declaration, which we have included beneath this copy.
Data recording on this website
Who is the responsible party for the recording of data on this website (i.e., the "controller")?
The data on this website is processed by the operator of the website, whose contact information is available under section "Information about the responsible party (referred to as the "controller" in the GDPR)" in this Privacy Policy.
How do we record your data?
We collect your data as a result of your sharing of your data with us. This may, for instance be information you enter into our contact form.
Other data shall be recorded by our IT systems automatically or after you consent to its recording during your website visit. This data comprises primarily technical information (e.g., web browser, operating system, or time the site was accessed). This information is recorded automatically when you access this website.
What are the purposes we use your data for?
A portion of the information is generated to guarantee the error free provision of the website. Other data may be used to analyze your user patterns.
What rights do you have as far as your information is concerned?
You have the right to receive information about the source, recipients, and purposes of your archived personal data at any time without having to pay a fee for such disclosures. You also have the right to demand that your data are rectified or eradicated. If you have consented to data processing, you have the option to revoke this consent at any time, which shall affect all future data processing. Moreover, you have the right to demand that the processing of your data be restricted under certain circumstances. Furthermore, you have the right to log a complaint with the competent supervising agency.
Please do not hesitate to contact us at any time if you have questions about this or any other data protection related issues.
2. Hosting
We are hosting the content of our website at the following provider:
External Hosting
This website is hosted externally. Personal data collected on this website are stored on the servers of the host. These may include, but are not limited to, IP addresses, contact requests, metadata and communications, contract information, contact information, names, web page access, and other data generated through a web site.
The external hosting serves the purpose of fulfilling the contract with our potential and existing customers (Art. 6(1)(b) GDPR) and in the interest of secure, fast, and efficient provision of our online services by a professional provider (Art. 6(1)(f) GDPR). If appropriate consent has been obtained, the processing is carried out exclusively on the basis of Art. 6 (1)(a) GDPR and § 25 (1) TTDSG, insofar the consent includes the storage of cookies or the access to information in the user's end device (e.g., device fingerprinting) within the meaning of the TTDSG. This consent can be revoked at any time.
Our host(s) will only process your data to the extent necessary to fulfil its performance obligations and to follow our instructions with respect to such data.
We are using the following host(s):
IONOS SE
Elgendorfer Str. 57
56410 Montabaur
Data processing
We have concluded a data processing agreement (DPA) for the use of the above-mentioned service. This is a contract mandated by data privacy laws that guarantees that they process personal data of our website visitors only based on our instructions and in compliance with the GDPR.
3. General information and mandatory information
Data protection
The operators of this website and its pages take the protection of your personal data very seriously. Hence, we handle your personal data as confidential information and in compliance with the statutory data protection regulations and this Data Protection Declaration.
Whenever you use this website, a variety of personal information will be collected. Personal data comprises data that can be used to personally identify you. This Data Protection Declaration explains which data we collect as well as the purposes we use this data for. It also explains how, and for which purpose the information is collected.
We herewith advise you that the transmission of data via the Internet (i.e., through e-mail communications) may be prone to security gaps. It is not possible to completely protect data against third-party access.
Information about the responsible party (referred to as the "controller" in the GDPR)
The data processing controller on this website is:
Messing & Keppler Abfüllbetrieb GmbH
Im Hengstfeld 47
D-32657 Lemgo
Phone: +49 5261 28862-0
E-mail: info [at] messing-keppler.de
The controller is the natural person or legal entity that single-handedly or jointly with others makes decisions as to the purposes of and resources for the processing of personal data (e.g., names, e-mail addresses, etc.).
Storage duration
Unless a more specific storage period has been specified in this privacy policy, your personal data will remain with us until the purpose for which it was collected no longer applies. If you assert a justified request for deletion or revoke your consent to data processing, your data will be deleted, unless we have other legally permissible reasons for storing your personal data (e.g., tax or commercial law retention periods); in the latter case, the deletion will take place after these reasons cease to apply.
General information on the legal basis for the data processing on this website
If you have consented to data processing, we process your personal data on the basis of Art. 6(1)(a) GDPR or Art. 9 (2)(a) GDPR, if special categories of data are processed according to Art. 9 (1) DSGVO. In the case of explicit consent to the transfer of personal data to third countries, the data processing is also based on Art. 49 (1)(a) GDPR. If you have consented to the storage of cookies or to the access to information in your end device (e.g., via device fingerprinting), the data processing is additionally based on § 25 (1) TTDSG. The consent can be revoked at any time. If your data is required for the fulfillment of a contract or for the implementation of pre-contractual measures, we process your data on the basis of Art. 6(1)(b) GDPR. Furthermore, if your data is required for the fulfillment of a legal obligation, we process it on the basis of Art. 6(1)(c) GDPR. Furthermore, the data processing may be carried out on the basis of our legitimate interest according to Art. 6(1)(f) GDPR. Information on the relevant legal basis in each individual case is provided in the following paragraphs of this privacy policy.
Information on data transfer to the USA and other non-EU countries
Among other things, we use tools of companies domiciled in the United States or other from a data protection perspective non-secure non-EU countries. If these tools are active, your personal data may potentially be transferred to these non-EU countries and may be processed there. We must point out that in these countries, a data protection level that is comparable to that in the EU cannot be guaranteed. For instance, U.S. enterprises are under a mandate to release personal data to the security agencies and you as the data subject do not have any litigation options to defend yourself in court. Hence, it cannot be ruled out that U.S. agencies (e.g., the Secret Service) may process, analyze, and permanently archive your personal data for surveillance purposes. We have no control over these processing activities.
Revocation of your consent to the processing of data
A wide range of data processing transactions are possible only subject to your express consent. You can also revoke at any time any consent you have already given us. This shall be without prejudice to the lawfulness of any data collection that occurred prior to your revocation.
Right to object to the collection of data in special cases; right to object to direct advertising (Art. 21 GDPR)
IN THE EVENT THAT DATA ARE PROCESSED ON THE BASIS OF ART. 6(1)(E) OR (F) GDPR, YOU HAVE THE RIGHT TO AT ANY TIME OBJECT TO THE PROCESSING OF YOUR PERSONAL DATA BASED ON GROUNDS ARISING FROM YOUR UNIQUE SITUATION. THIS ALSO APPLIES TO ANY PROFILING BASED ON THESE PROVISIONS. TO DETERMINE THE LEGAL BASIS, ON WHICH ANY PROCESSING OF DATA IS BASED, PLEASE CONSULT THIS DATA PROTECTION DECLARATION. IF YOU LOG AN OBJECTION, WE WILL NO LONGER PROCESS YOUR AFFECTED PERSONAL DATA, UNLESS WE ARE IN A POSITION TO PRESENT COMPELLING PROTECTION WORTHY GROUNDS FOR THE PROCESSING OF YOUR DATA, THAT OUTWEIGH YOUR INTERESTS, RIGHTS AND FREEDOMS OR IF THE PURPOSE OF THE PROCESSING IS THE CLAIMING, EXERCISING OR DEFENCE OF LEGAL ENTITLEMENTS (OBJECTION PURSUANT TO ART. 21(1) GDPR).
IF YOUR PERSONAL DATA IS BEING PROCESSED IN ORDER TO ENGAGE IN DIRECT ADVERTISING, YOU HAVE THE RIGHT TO OBJECT TO THE PROCESSING OF YOUR AFFECTED PERSONAL DATA FOR THE PURPOSES OF SUCH ADVERTISING AT ANY TIME. THIS ALSO APPLIES TO PROFILING TO THE EXTENT THAT IT IS AFFILIATED WITH SUCH DIRECT ADVERTISING. IF YOU OBJECT, YOUR PERSONAL DATA WILL SUBSEQUENTLY NO LONGER BE USED FOR DIRECT ADVERTISING PURPOSES (OBJECTION PURSUANT TO ART. 21(2) GDPR).
Right to log a complaint with the competent supervisory agency
In the event of violations of the GDPR, data subjects are entitled to log a complaint with a supervisory agency, in particular in the member state where they usually maintain their domicile, place of work or at the place where the alleged violation occurred. The right to log a complaint is in effect regardless of any other administrative or court proceedings available as legal recourses.
Right to data portability
You have the right to demand that we hand over any data we automatically process on the basis of your consent or in order to fulfil a contract be handed over to you or a third party in a commonly used, machine readable format. If you should demand the direct transfer of the data to another controller, this will be done only if it is technically feasible.
Information about, rectification and eradication of data
Within the scope of the applicable statutory provisions, you have the right to at any time demand information about your archived personal data, their source and recipients as well as the purpose of the processing of your data. You may also have a right to have your data rectified or eradicated. If you have questions about this subject matter or any other questions about personal data, please do not hesitate to contact us at any time.
Right to demand processing restrictions
You have the right to demand the imposition of restrictions as far as the processing of your personal data is concerned. To do so, you may contact us at any time. The right to demand restriction of processing applies in the following cases:
In the event that you should dispute the correctness of your data archived by us, we will usually need some time to verify this claim. During the time that this investigation is ongoing, you have the right to demand that we restrict the processing of your personal data.
If the processing of your personal data was/is conducted in an unlawful manner, you have the option to demand the restriction of the processing of your data in lieu of demanding the eradication of this data.
If we do not need your personal data any longer and you need it to exercise, defend or claim legal entitlements, you have the right to demand the restriction of the processing of your personal data instead of its eradication.
If you have raised an objection pursuant to Art. 21(1) GDPR, your rights and our rights will have to be weighed against each other. As long as it has not been determined whose interests prevail, you have the right to demand a restriction of the processing of your personal data.
If you have restricted the processing of your personal data, these data – with the exception of their archiving – may be processed only subject to your consent or to claim, exercise or defend legal entitlements or to protect the rights of other natural persons or legal entities or for important public interest reasons cited by the European Union or a member state of the EU.
SSL and/or TLS encryption
For security reasons and to protect the transmission of confidential content, such as purchase orders or inquiries you submit to us as the website operator, this website uses either an SSL or a TLS encryption program. You can recognize an encrypted connection by checking whether the address line of the browser switches from "http://" to "https://" and also by the appearance of the lock icon in the browser line.
If the SSL or TLS encryption is activated, data you transmit to us cannot be read by third parties.
Rejection of unsolicited e-mails
We herewith object to the use of contact information published in conjunction with the mandatory information to be provided in our Site Notice to send us promotional and information material that we have not expressly requested. The operators of this website and its pages reserve the express right to take legal action in the event of the unsolicited sending of promotional information, for instance via SPAM messages.
4. Recording of data on this website
Cookies
Our websites and pages use what the industry refers to as "cookies." Cookies are small data packages that do not cause any damage to your device. They are either stored temporarily for the duration of a session (session cookies) or they are permanently archived on your device (permanent cookies). Session cookies are automatically deleted once you terminate your visit. Permanent cookies remain archived on your device until you actively delete them, or they are automatically eradicated by your web browser.
In some cases, it is possible that third-party cookies are stored on your device once you enter our site (third-party cookies). These cookies enable you or us to take advantage of certain services offered by the third party (e.g., cookies for the processing of payment services).
Cookies have a variety of functions. Many cookies are technically essential since certain website functions would not work in the absence of the cookies (e.g., the shopping cart function or the display of videos). The purpose of other cookies may be the analysis of user patterns or the display of promotional messages.
Cookies, which are required for the performance of electronic communication transactions, or for the provision of certain functions you want to use (e.g., for the shopping cart function) or those that are necessary for the optimization (required cookies) of the website (e.g., cookies that provide measurable insights into the web audience), shall be stored on the basis of Art. 6(1)(f) GDPR, unless a different legal basis is cited. The operator of the website has a legitimate interest in the storage of required cookies to ensure the technically error free and optimized provision of the operator's services. If your consent to the storage of the cookies and similar recognition technologies has been requested, processing occurs exclusively on the basis of the consent obtained (Art. 6(1)(a) GDPR and § 25 (1) TTDSG); this consent may be revoked at any time.
You have the option to set up your browser in such a manner that you will be notified any time cookies are placed and to permit the acceptance of cookies only in specific cases. You may also exclude the acceptance of cookies in certain cases or in general or activate the delete function for the automatic eradication of cookies when the browser closes. If cookies are deactivated, the functions of this website may be limited.
In the event that third-party cookies are used or if cookies are used for analytical purposes, we will separately notify you in conjunction with this Data Protection Policy and, if applicable, ask for your consent.
Server log files
The provider of this website and its pages automatically collects and stores information in so-called server log files, which your browser communicates to us automatically. The information comprises:
The type and version of browser used
The used operating system
Referrer URL
The hostname of the accessing computer
The time of the server inquiry
The IP address
This data is not merged with other data sources.
This data is recorded on the basis of Art. 6(1)(f) GDPR. The operator of the website has a legitimate interest in the technically error free depiction and the optimization of the operator's website. In order to achieve this, server log files must be recorded.
Request by e-mail, telephone, or fax
If you contact us by e-mail, telephone or fax, your request, including all resulting personal data (name, request) will be stored and processed by us for the purpose of processing your request. We do not pass these data on without your consent.
These data are processed on the basis of Art. 6(1)(b) GDPR if your inquiry is related to the fulfillment of a contract or is required for the performance of pre-contractual measures. In all other cases, the data are processed on the basis of our legitimate interest in the effective handling of inquiries submitted to us (Art. 6(1)(f) GDPR) or on the basis of your consent (Art. 6(1)(a) GDPR) if it has been obtained; the consent can be revoked at any time.
The data sent by you to us via contact requests remain with us until you request us to delete, revoke your consent to the storage or the purpose for the data storage lapses (e.g. after completion of your request). Mandatory statutory provisions - in particular statutory retention periods - remain unaffected.
5. Analysis tools and advertising
Google Analytics
This website uses functions of the web analysis service Google Analytics. The provider of this service is Google Ireland Limited ("Google"), Gordon House, Barrow Street, Dublin 4, Ireland.
Google Analytics enables the website operator to analyze the behavior patterns of website visitors. To that end, the website operator receives a variety of user data, such as pages accessed, time spent on the page, the utilized operating system and the user's origin. This data is assigned to the respective end device of the user. An assignment to a user-ID does not take place.
Google Analytics uses technologies that make the recognition of the user for the purpose of analyzing the user behavior patterns (e.g., cookies or device fingerprinting). The website use information recorded by Google is, as a rule transferred to a Google server in the United States, where it is stored.
The use of these services occurs on the basis of your consent pursuant to Art. 6(1)(a) GDPR and § 25(1) TTDSG. You may revoke your consent at any time.
Data transmission to the US is based on the Standard Contractual Clauses (SCC) of the European Commission. Details can be found here: https://privacy.google.com/businesses/controllerterms/mccs/.
IP anonymization
On this website, we have activated the IP anonymization function. As a result, your IP address will be abbreviated by Google within the member states of the European Union or in other states that have ratified the Convention on the European Economic Area prior to its transmission to the United States. The full IP address will be transmitted to one of Google's servers in the United States and abbreviated there only in exceptional cases. On behalf of the operator of this website, Google shall use this information to analyze your use of this website to generate reports on website activities and to render other services to the operator of this website that are related to the use of the website and the Internet. The IP address transmitted in conjunction with Google Analytics from your browser shall not be merged with other data in Google's possession.
Browser plug-in
You can prevent the recording and processing of your data by Google by downloading and installing the browser plugin available under the following link: https://tools.google.com/dlpage/gaoptout?hl=en.
For more information about the handling of user data by Google Analytics, please consult Google's Data Privacy Declaration at: https://support.google.com/analytics/answer/6004245?hl=en.
Contract data processing
We have executed a contract data processing agreement with Google and are implementing the stringent provisions of the German data protection agencies to the fullest when using Google Analytics.
6. Custom Services
Handling applicant data
We offer website visitors the opportunity to submit job applications to us (e.g., via e-mail, via postal services on by submitting the online job application form). Below, we will brief you on the scope, purpose and use of the personal data collected from you in conjunction with the application process. We assure you that the collection, processing, and use of your data will occur in compliance with the applicable data privacy rights and all other statutory provisions and that your data will always be treated as strictly confidential.
Scope and purpose of the collection of data
If you submit a job application to us, we will process any affiliated personal data (e.g., contact and communications data, application documents, notes taken during job interviews, etc.), if they are required to make a decision concerning the establishment or an employment relationship. The legal grounds for the aforementioned are § 26 BDSG according to German Law (Negotiation of an Employment Relationship), Art. 6(1)(b) GDPR (General Contract Negotiations) and – provided you have given us your consent – Art. 6(1)(a) GDPR. You may revoke any consent given at any time. Within our company, your personal data will only be shared with individuals who are involved in the processing of your job application.
If your job application should result in your recruitment, the data you have submitted will be archived on the grounds of § 26 BDSG and Art. 6(1)(b) GDPR for the purpose of implementing the employment relationship in our data processing system.
Data Archiving Period
If we are unable to make you a job offer or you reject a job offer or withdraw your application, we reserve the right to retain the data you have submitted on the basis of our legitimate interests (Art. 6(1)(f) GDPR) for up to 6 months from the end of the application procedure (rejection or withdrawal of the application). Afterwards the data will be deleted, and the physical application documents will be destroyed. The storage serves in particular as evidence in the event of a legal dispute. If it is evident that the data will be required after the expiry of the 6-month period (e.g., due to an impending or pending legal dispute), deletion will only take place when the purpose for further storage no longer applies.
Longer storage may also take place if you have given your agreement (Article 6(1)(a) GDPR) or if statutory data retention requirements preclude the deletion.